When Mac Met Cheese new popup!
When Mac Met Cheese is back! 6th – 6th Jan 2014 serving up the best god damn mac and cheese at The Russet, Hackney.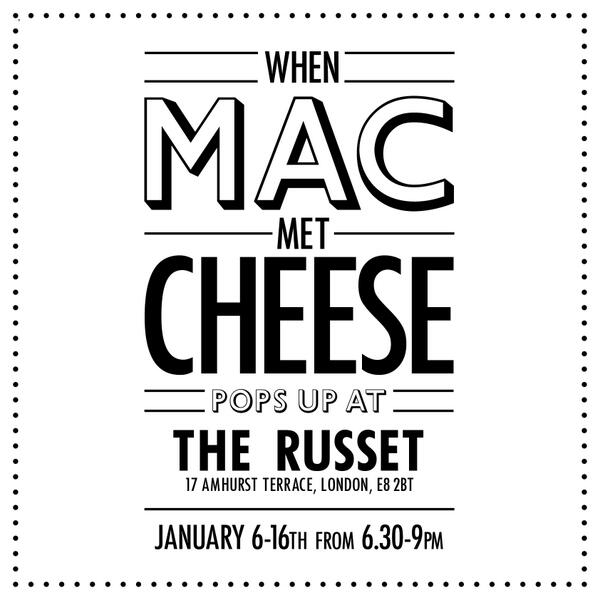 All you have to do is rock up, eat, drink and enjoy all the classics, with our trademark macancinis and deep fried Oreos, as well as a new additional topping of slow cooked pulled pork.
The Russet
Hackney Downs Studio
17 Amhurst Terrace, London E8 2BT
Serving from 6.30pm-9pm